TANAKA 1789
X
CHARTIER
BLEND 001
VINTAGE 2018

NAMA-ZUME
JUNMAI SAKE

A first in the world of sake, this inaugural blend "crafted for food" by Chartier awakens the taste buds with a unique natural fresh acidity reminiscent of the elegance and verticality of the best white wines of the world.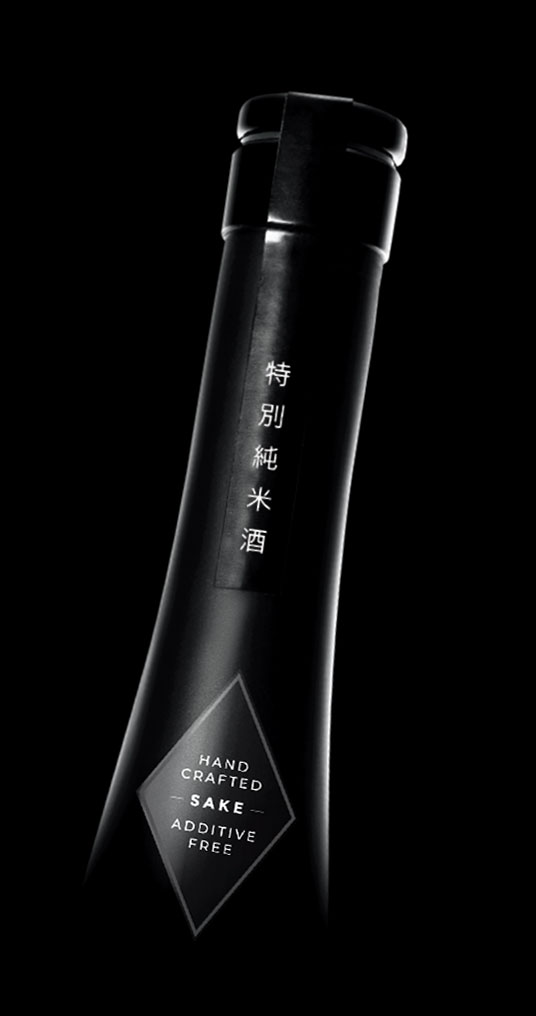 Chartier has "crafted for food" a unique 2018 vintage Blend 001 by finding the best harmony between Tanaka's new Chartier-style sakes. The resulting aromatic sake explodes into a symphony of flavors from the first sip.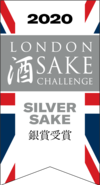 The TANAKA 1789 X CHARTIER sake project received the Silver Medal at the London Sake Challenge for their first-ever handcrafted luxury sake "Blend 001 – 2018 Junmai Nama Zume sake". Organized by the Sake Sommelier Association (SSA), the London Sake Challenge is Europe's oldest sake contest and one of the most prestigious sake competitions globally. Established in 2012, it pioneered a new style of beverage competition in Europe: the first to focus exclusively on sake.

After winning Silver on October 19th 2020 at the London Sake Challenge, with our SAKE Blend 001 2018 TANAKA 1789 X CHARTIER, we woke up on October 23rd with a 2nd Silver Medal, this time at the U.S. National Sake Appraisal! The U.S. National Sake Appraisal has been held annually since 2001 and is the oldest sake appraisal conducted outside Japan. Top-scoring labels receive gold and silver awards, given to entries with the highest marks in each category.

An another silver medal for our Blend 001 2018 Junmai Sake TANAKA 1789 X CHARTIER, this time at the so respected International Wine Challenge (IWC) in London, the world's most influential and rigorously judged wine & sake competition.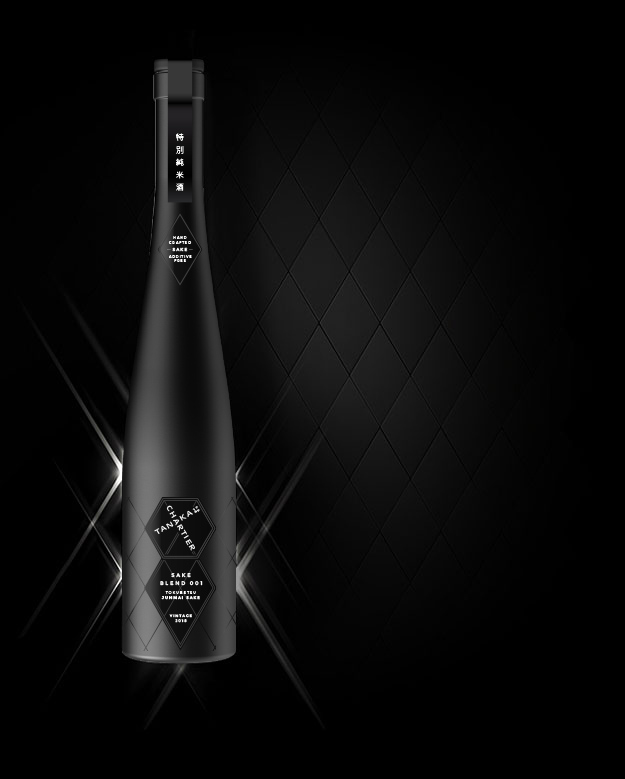 DOMINANT AROMA
Aniseed and fresh basil.
MOUTHFEEL
Dense, round and creamy, with a vivid final feel.
LINGERING FLAVOURS
Peach and pineapple, coconut and almond milk.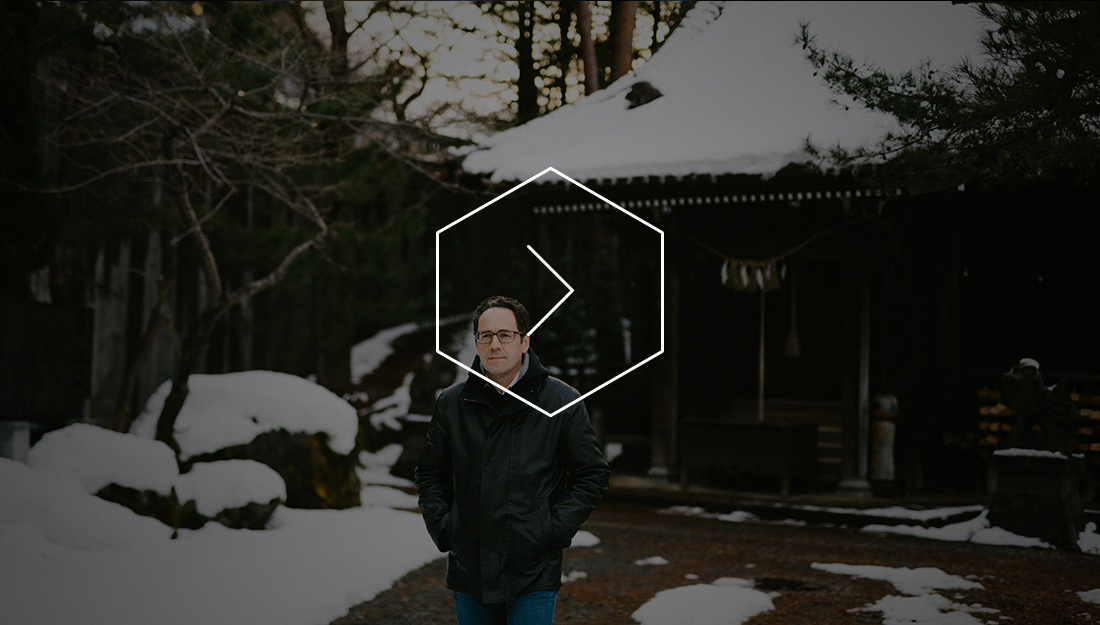 THE 10 STEPS IN OUR SAKE MAKING
Rice is the primary ingredient. The use of local rice varieties is our signature and identity: Kuro no Hana rice adds more acidity and fragrance. We also use the renowned and noble Miyama Nishiki rice variety.

---

At Tanaka Shuzoten, we believe blending rice which has been polished at different ratios brings out the more complex flavours and structure. Therefore, we vary the rice polishing ratio to achieve different sake types. For blend 001, 40 % and 60 % polishing ratios were used.

---

This is one of the key factors for developing a premium sake with higher acidity, full-bodied umami and intense flavor. For our blend 001, we switched from the traditional tsuki-haze koji type to the so-haze koji type.

---

Shubo is the heart of our handcrafted products. At TANAKA 1789 X CHARTIER, we trust in time and in humans. Our primary sakes used for our blend 001 was by the Kimoto or Yamahai methods. We also use a higher percentage of koji rice (30 % rather than 23 %) to give power and umami notes.

---

Yeasts provide the taste and aromatic components of a Nihonshu. We use 3 types of yeast: the classics # 7 and # 6 to give richness and nice length in the mouth. We also use Miyagi B3 yeast to highlight the identity of our prefecture: providing a long aftertaste.

---

Another key factor, as with any beverage involving fermentation is the temperature. TANAKA 1789 X CHARTIER uses lower temperatures for a longer period for full bodied sake (8-12 degrees).

---

We only pasteurize once at lower temperature (58°C). In this way, we assure the quality and stability of our product for travelling, and minimize any deviation of aromas.

---

This revolutionary new step was used by François Chartier, using his aromatic science and knowledge to blend the best with the best as is done with great wines, Champagne, whisky, sherry and port. We chose between 11 types of sake, each using a different rice, polishing ratios and koji, to result in uniquely individualized finished products. There is no recipe or formula; every year is different. Each vintage will determine the style.

---

Our products age for more than a year in tanks. Sake is a living product, and, after blending, Nihonshu (sake produced in JAPAN) needs rest in order to reveal all its complexity.

---

For the nine reasons listed above (and much more: tradition, experience, water, pressing, filtration) TANAKA 1789 X CHARTIER are sakes with long bottle-aging potential. Acidity, texture, umami: all will slowly continue to evolve into nutty and sotolon-subtle aromas.
ABOUT SAKE
WHAT IS SAKE?
Sake is a rice-fermented beverage; it is not distilled! Its elaboration process is closer to the one of wine/beer rather than whiskey or cognac.
WHAT ABOUT THE ALCOHOL?
Most types of sake contain between 14% and 18% alcohol by volume (wine averages 14% and vermouth 16%)
TEMPERATURE TO BE SERVED?
It depends of the style of sake and what you are looking for. At TANAKA 1789 X CHARTIER, we create sakes to be served like white wine: around 10°C.