SMOKED STURGEON, FATTY EMULSION WITH TOMATO JAM, WILD CAVIAR AND SHREDDED BEEF JERKY
November 8, 2021
BACK
Recipe by Chef Stéphane Modat (Best Chef in Quebec 2019, chef of Le Clan restaurant in Quebec City), inspired by the aromatic profile of junmai Blend 001 sake - 2018 Tanaka 1789 X Chartier, Miyagi, Japan.
(Photo: Frédéric Laroche).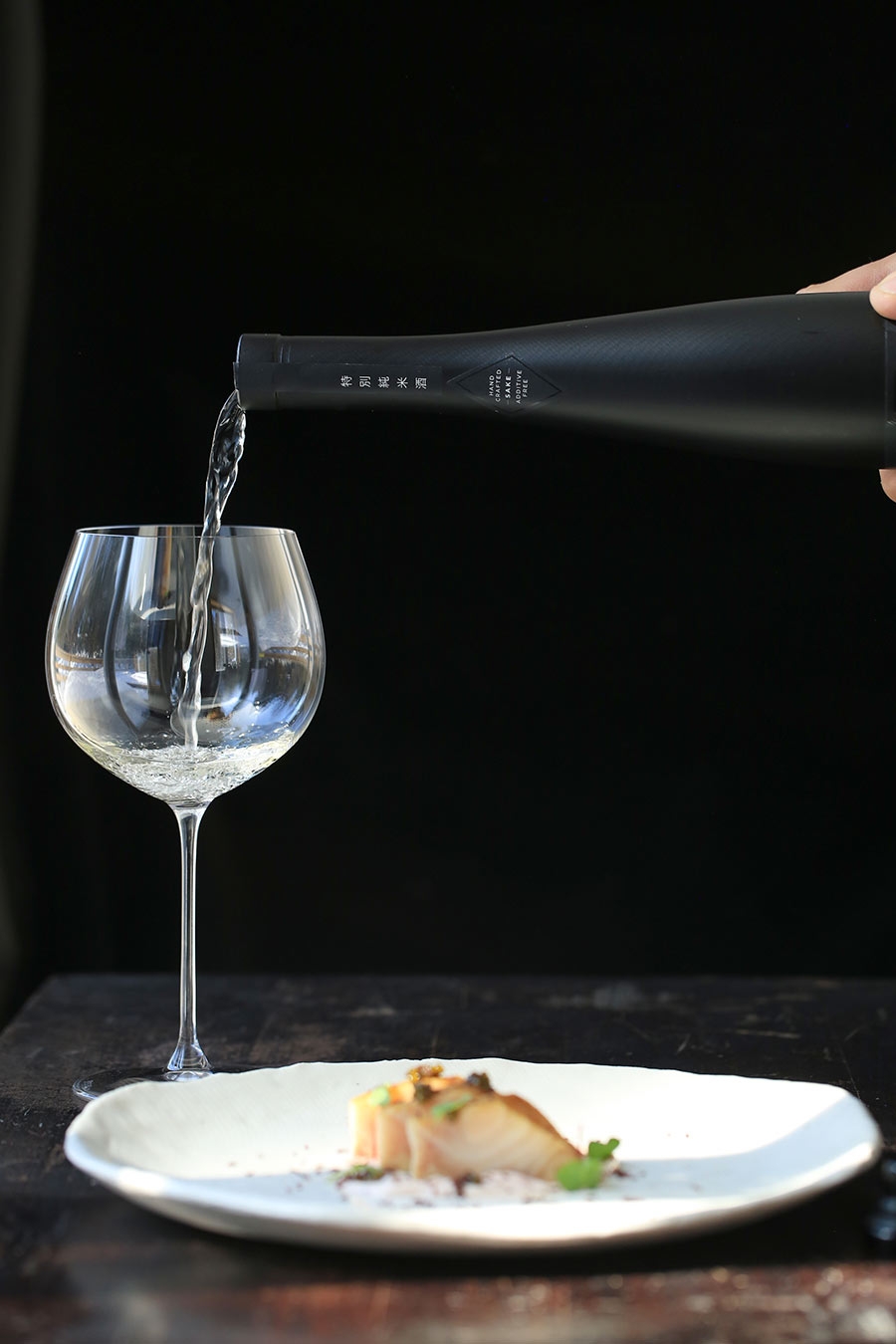 INGREDIENTS
200gr smoked sturgeon on the thick side (back)
1 egg yolk
2 tbsp. reduced tomato paste
1 tbsp. strong mustard
200ml grape seed oil
1 ounce of wild caviar
100gr lean beef (low cut)
salt, pepper
STEP BY STEP
Preheat oven to 160C
Put the beef in a pan and put it directly in the oven for at least 1 hour, so that it is as cooked and dry as possible without necessarily being burnt
Then set aside on the counter
Make the tomato emulsion
Put the egg yolk, tomato, mustard and seasoning in a bowl
Whisk with oil as you would for a normal mayonnaise.
Set aside.
Using a fine cheese grater, grate the beef, which will be made cold, to make a powder of outside cut
Set aside.
When preparing the dish, cut generous portions of smoked sturgeon, then quickly put them on a hot pan to cool.
Place a tablespoon of tomato emulsion on the bottom of the plate and place the fish piece on top.
Put a spoonful of caviar on top and sprinkle with roast beef powder.