REAL CREAM OF MUSHROOM_MC2: WHITE MUSHROOMS MILK AND LAVENDER FOAM
June 8, 2021
BACK
"Simplicity does not prevent creativity, creativity does not prevent simplicity..."
This simple yet innovative recipe is a perfect example of the philosophy behind the creation of these recipes. Let yourself be surprised by this soup, on its own or as a side dish, but always with Tanaka X Chartier - Blend 001 in your glass.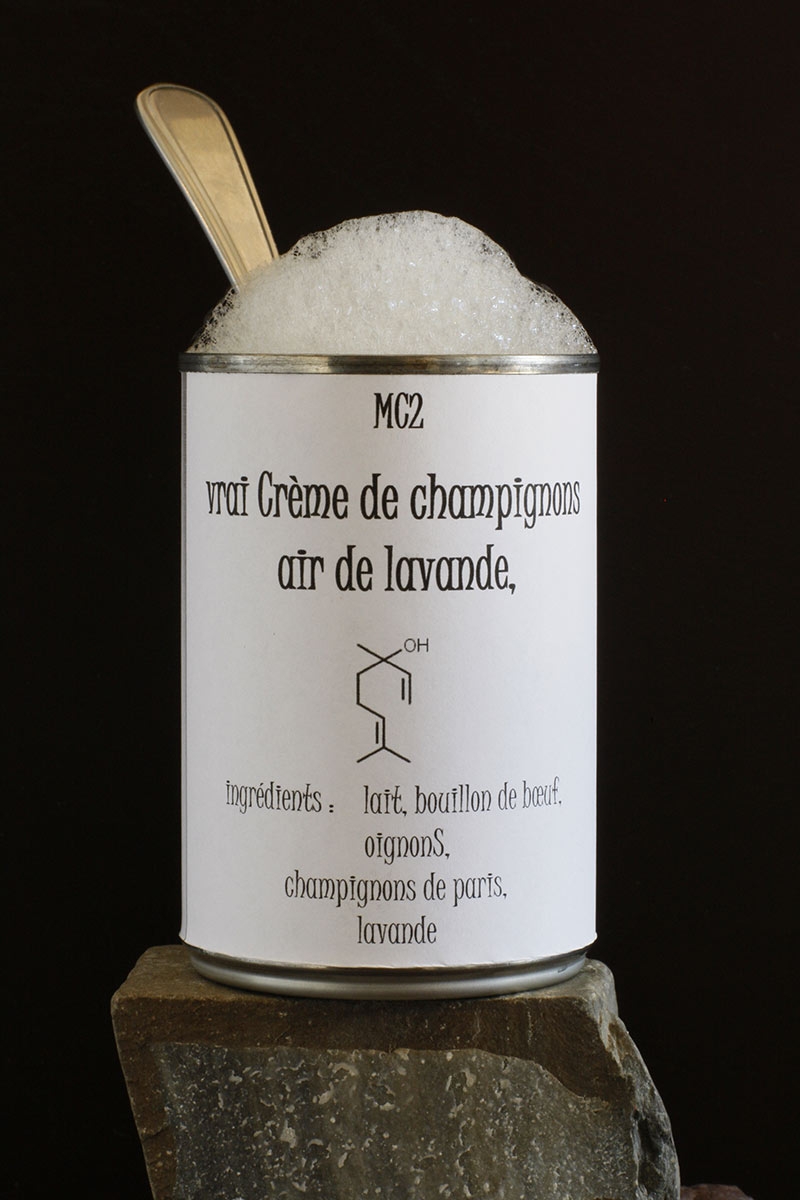 Serves: 4
Prep Time: 5 minutes
Cooking Time: 15 minutes
INGREDIENTS
For the mushroom milk
1 tray of white mushrooms
½ onion
500 ml (2 cups) 3.25 % milk
125 ml (1/2 cup) clear beef broth
Sea salt
Ground white pepper
For the lavender foam
1 litre (4 cups) water
4 g (4/5 tsp) lavender
5 g (1 tsp) soy lecithin powder (health food store)
INSTRUCTIONS
Prepare the lavender infusion. In a saucepan, bring water to a simmer. Remove from heat, add lavender flowers, cover and leave to infuse for 10 minutes. Filter and add soy lecithin powder. Set aside for later use.
Prepare the mushroom milk. In a heavy-bottomed saucepan, sauté minced onion without browning. Rinse mushrooms and cut into quarters, place in a saucepan, add milk and beef broth. Bring to a boil for 5 minutes.
Blend soup with a hand blender and strain through a cheesecloth.
Set aside in refrigerator.
Emulsify the lavender infusion with a hand blender. Let stand.
In a glass or mug, pour the mushroom milk to three quarter, then add lavender foam. Huuuum!
AROMATIC TRAIL
Tanaka 1789 X Chartier Sake – Blend 001 is a perfect match for this dish. Served between 14 °C and 16 °C, its umami will be a perfect match for milk lactones and the white mushrooms. Don't hesitate to add thin slices of porcini mushrooms and coconut to give a crunchy texture to the dish and make a perfect match. As for lavender, it will sublimate the floral side of the sake, taking it into another aromatic dimension. Finally, you can use this soup, served either in a small Japanese teacup or in an espresso cup, as a liquid accompaniment to another dish with the same molecular profile. Try it with a cold rare-cooked lamb stew, sage bouillon, turmeric condiment, rosemary salt, and Blend 001 will once again prove to be your best ally.