A "PAVILLON" IN MEDITERRANEAN SEA
September 23, 2021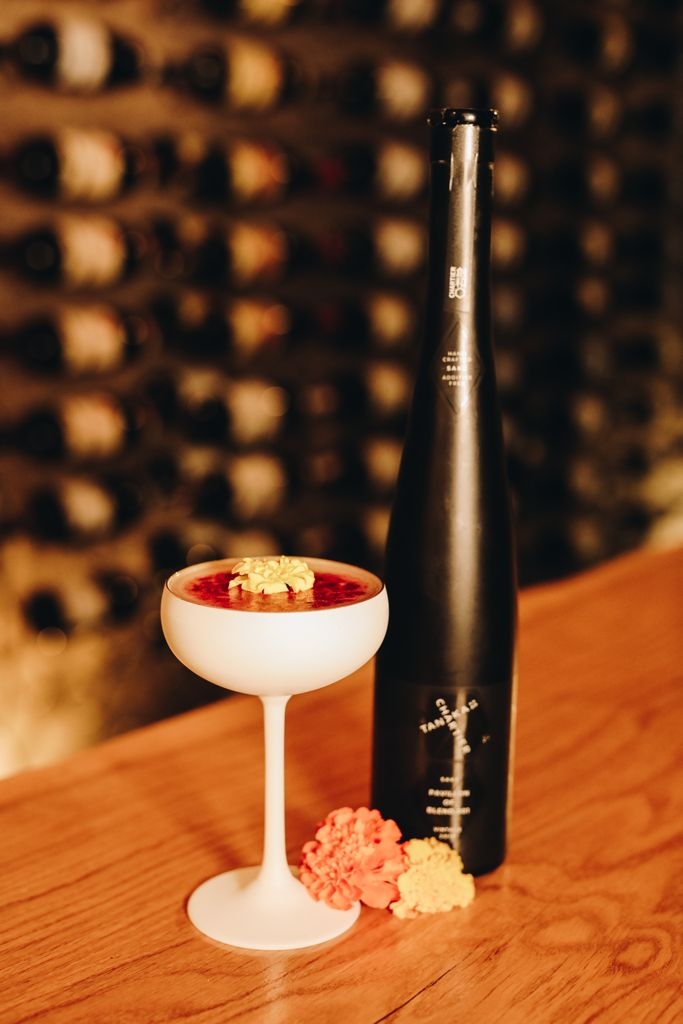 By Christian Hornos,
Chartier World LAB Advisor
Cocktail inspired by the symbiosis between the Mediterranean sea aromas and flavours of Japan.
We are going to use about 50ml of Tanaka 1789 X Chartier sake, Pavillon of Blend 001 (2019), as the main ingredient in this drink so that Japan plays a major role in the recipe. Its complexity with notes of mango, almonds, peach... will provide the structure and the common thread between the ingredients.
We will add 20ml of gin mare in a shaker, a Mediterranean gin that will highlight the most important botanicals of this region.
To complete the history, we have used Italicus (15ml), a bergamot liqueur that will give us those acidic, floral and bitter notes on the palate, as well as reminding us of all the intercontinental movements that left the Mediterranean Sea for the whole world, taking with them the flavours and culture that we reflect today in our cocktail.
We will go back to Japan through the sweetness of our handmade chai tea syrup and kefir lime leaves* 40ml, providing a sweet and citric part at the same time.
Now it's the turn of the freshness of soursop with about 60ml of fresh juice of a fruit from a subtropical climate, as well as being one of the healthiest fruits on the planet.
Finally we add 40ml of fresh lime juice to give us the acidity and citrus that will make our cocktail an explosion of flavours and make us travel.
Serve in a cocktail glass adding little decoration as raspberry powder.
Cheers!
Ingredients in a shaker
50ml Sake Tanaka 1789 X Chartier. Pavillon of blend 001
20ml Gin Mare
15ml Italicus
40ml chai tea, kaffir leaves and sechuan pepper cordial syrup.
60ml Guanabana juice
40ml fresh lime juice
*Syrup homemade with syrup infused with Kaffir lime leaf and chai tea.